Hand Rejuvenation
| | |
| --- | --- |
| Length | |
| Type | |
| Anaesthesia | |
| Hospital Stay | |
| Days Required in Istanbul | |
| Total Recovery | |
| All-Inclusive Cost | |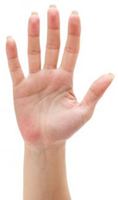 Hand rejuvenation procedures treat signs of aging and sun damage on the hands.
These signs include darkened spots, precancerous growths, loss of fatty tissue and more prominent veins and tendons.
There are various treatments depending on the specific problem and goals of the individual which may be both surgical and non-surgical. The non-surgical techniques are;
Please see "Hand Rejuvenation" in "Aesthetic Surgery" for alternative treatment options. Your surgeon will be able to advise you on the most suitable treatment option(s) for you.